Over the years, First Response has assisted a number of schools, churches and government municipalities as they have suffered devastating losses. Communities heavily rely on these locales as a source of guidance through immense difficulties, which is why the loss of these facilities can feel so overwhelmingly devastating.
Our trained team of experienced professionals is capable of taking on even the largest of natural disasters with a variety of industry leading tools, such as...
Infrared inspections provide forensic data to determine defects that can lead to equipment failure or energy loss. Infrared cameras are useful due to their quick return on investment through energy or product recovery, reduced downtimes, and protection of adjacent equipment.
If you want to avoid unexpected breakdowns due to electrical equipment failure, consider the benefits of thermal imaging as a form of preventative maintenance. Our specialists can measure the operating temperatures of electrical connections before they become a hazard. This prevents possible disasters and ensures you a greater peace of mind.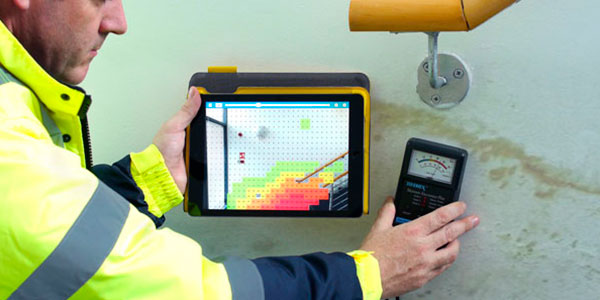 In order to obtain an efficient drying process, you must first identify and assess the abnormally wet locations of buildings. This investigation will establish the direct source of the moisture and reveal the extent of the damage that has occurred. This will help us determine a realistic "drying goal". Rot, mold growth, reduced insulation values, failure of flooring and roof support are all side effects of excess moisture. Left untreated, humidity and moisture have the capacity to damage the crux of your building's quintessential structural elements.
Professional results call for professional tools. Avoiding issues amidst the building investigation and restoration requires proper diagnostic and drying equipment. The moisture and humidity conditions of the building need to be thoroughly tested in the beginning, middle and end of the drying process. The best way to measure the progression of the drying process is with reliable thermo hygrometers for environmental ambient conditions and moisture meters for the moisture conditions of building materials. Along the way, we map and document the entire process.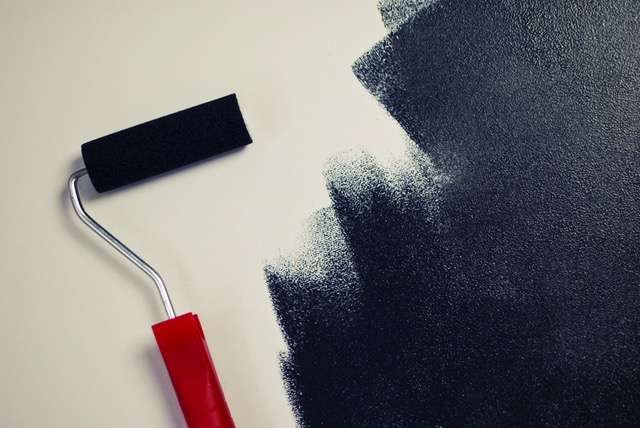 Interior and Exterior Painting Services
Our seasoned painting professionals provide a variety of services such as color consultation, so you pick just the right hue the first time around. We give you upfront pricing without any hidden costs or additional fees. This phase of your renovation calls for two C's "communication" and "collaboration". Working together, we can brainstorm ideas that are perfect for your project, and unlike so many other companies – your input matters. Our synergy together paired with consistently keeping you up to date with the plan at hand, reduces a "stressful undertaking" to a mere project, with your friends.
We specialize in:
• Medical facilities
• Malls
• Industrial
• Education centers
• Offices
• Kiosk
• Religious institutions
• Clinics
• Theaters
• Gyms and fitness centers
Whether they're big or small, we're willing to take on your project and provide your establishment with a refreshed look that feels on brand, and ready for business.
First Response is proud to serve a global market, providing quality services for commercial businesses of all sizes.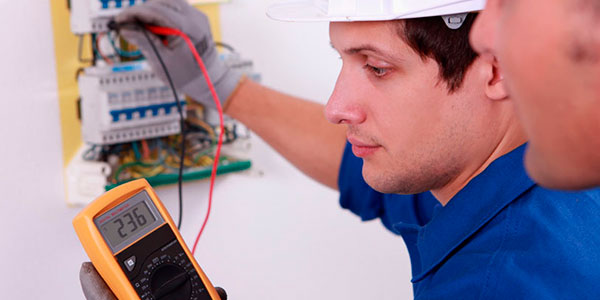 Our commitment to customer comfort is unparalleled.
Ready to take on any project, our specialists are on your side. Both of our domestic and commercial work is carried out to the highest degree. From testing to re-wiring, there is no leverage in our standards.
Our drive to make people happy with quality customer satisfaction has been fueling our business for over 25 years!
What work do we carry out?
• Part P approved
• Fuse board upgrades
• Rewiring – replacing existing wiring, installing new wiring, extensions and renovations.
• Provision of extra sockets, TV and phone points
• Garden power and lighting
Our staff is polite, cordial and professional. We'll take every step to ensure that your project is completed efficiently and with minimal disruption.
All our work complies with Part P (Electrical Safety) regulations. Electrical Safety Certificates are issued upon completion of work.
Full electrical evaluation, maintenance and restoration.
We provide advanced home carpentry services for both the interior and exterior of your home repair needs, but the skill set we offer our customers does not stop there! Think of us as your friendly go-to for home repairs and restoration services. We are a one-stop shop. Not sure if we can assist you? Go ahead, ask! Your project is worth our time.
What Types of Exterior Carpentry Do We Provide?
Our exterior carpentry services include the following:
• Repairing siding
• Restoring decks
• Restoring fences
• Installing railing
• Replacing rotten wood
• Replacing trim around windows and doors
Damaged woodwork? We can help. We also provide repair services for shutters, columns, and stairs. Give us a call today to learn more about our diverse exterior carpentry services.
Love how your business used to look and afraid no one can to restore it to its original state? We accept that challenge and excel in ensuring our clients with nearly seamless matches. Providing services for home exteriors, fences, decks, and more - we're positive we can restore the damage. A job well done is not not complete until our clients are happy. Through communication and timeliness, we aim to assist you in the most warm and upfront of manners.
First Response understands the recovery process -our highly trained team with decades of experienced professionals, is here for you, just a phone call away. We offer
recovery services for both residential and commercial properties, no job is too big or small for us.
A few of our services include:
• Dehumidification & Drying
• Mold Removal and Remediation
• Air Duct Cleaning
• Corrosion Control
• Consulting Services
• Full Structure restoration
• Asbestos Abatement
• Large Loss Recovery
• Fire and Smoke damage
• Catastrophic Storm Response
Disasters such as hurricanes, tornadoes, earthquakes, fire damage and electrical accidents, are typically unexpected, sudden and overwhelming. For many people, there are no outwardly visible signs of physical injury, but there can be nonetheless an emotional toll. It is common for people who have experienced disaster to have strong emotional reactions. We understand these can be tough times as we have been victims too, at First Response, we are here to support you till the end, one of our key secrets is maintaining an open communication with our partners and clients.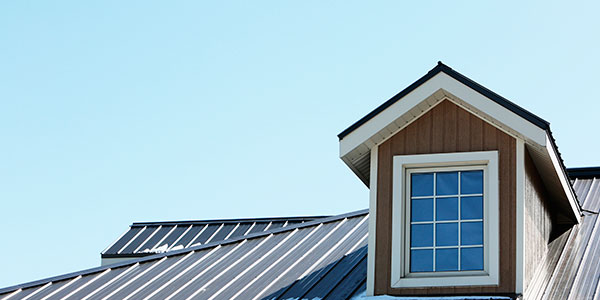 We work year round! Call us today for your free estimate!
We pledge to ensure superior quality and service by providing honest assessments, utilizing only the best products, providing exceptional customer service that includes on-time delivery, attention to detail and a strong emphasis on safety.
With us you can count on the following:
• Open and Clear Communication
• Experienced roofers
• Clean work policy
• Competitive prices
• Attention to detail
• Satisfaction guaranteed
• Free estimate
Our expertise includes shingle roofs and flat roofs for both residential and commercial properties. Our services also include residential roof repair, commercial roof repair, residential roof replacement, commercial roof replacement and new construction roof installation, as well as skylight installation and Chimney Removal so if you are having any Roof Leakages, Built-up Roofs and Shrinkage, please do not hesitate and give us a call at 1 (888) 742-9501.
We are Licensed, Bonded and Fully Insured for your protection.
Complete Commercial Renovations
More than just a place to prepare your meals, the kitchen has become a focal point in the modern home – it's where you and your family spend considerable time, and where you entertain guest. A well designed kitchen will not only enhance the beauty of your home; it can also improve the functionality. In addition, a professional kitchen remodel can increase the value of your home.
Your bathroom is something you spend time in every day. Why shouldn't it be luxurious? Unwind after a long day at work in a soaking tub or wake up to an invigorating shower experience with multiple shower-heads and body-sprays. Or for the ultimate experience, incorporate a sauna or steam shower. Today's bathroom has become a spa-like retreat. A bathroom remodel or addition can transform your daily routine into a true luxury experience.
From tile systems and selections to faucet and fixture details, a bathroom or shower remodel can make better use of space, improve functionality, and update the style and feel of your home. Our highly skilled team of designers, suppliers and craftsmen are experts in making your dreams a reality. Whatever your goal, we will help you redefine your home.
Our Process
At the root of the design-build model is communication; we streamline the typical Client-Builder-Designer relationship, and provide you, our client, with one point of contact throughout the entire process. We have built our business model on the premise that business is relational; it can only begin and thrive in an atmosphere of honesty and trust. Our aim is to create an open and transparent dialogue from the initial consultation all the way through final completion of your project.
The day is here; your dreams have become a reality – we are done! We will do a final walk-through to make sure you are completely satisfied.